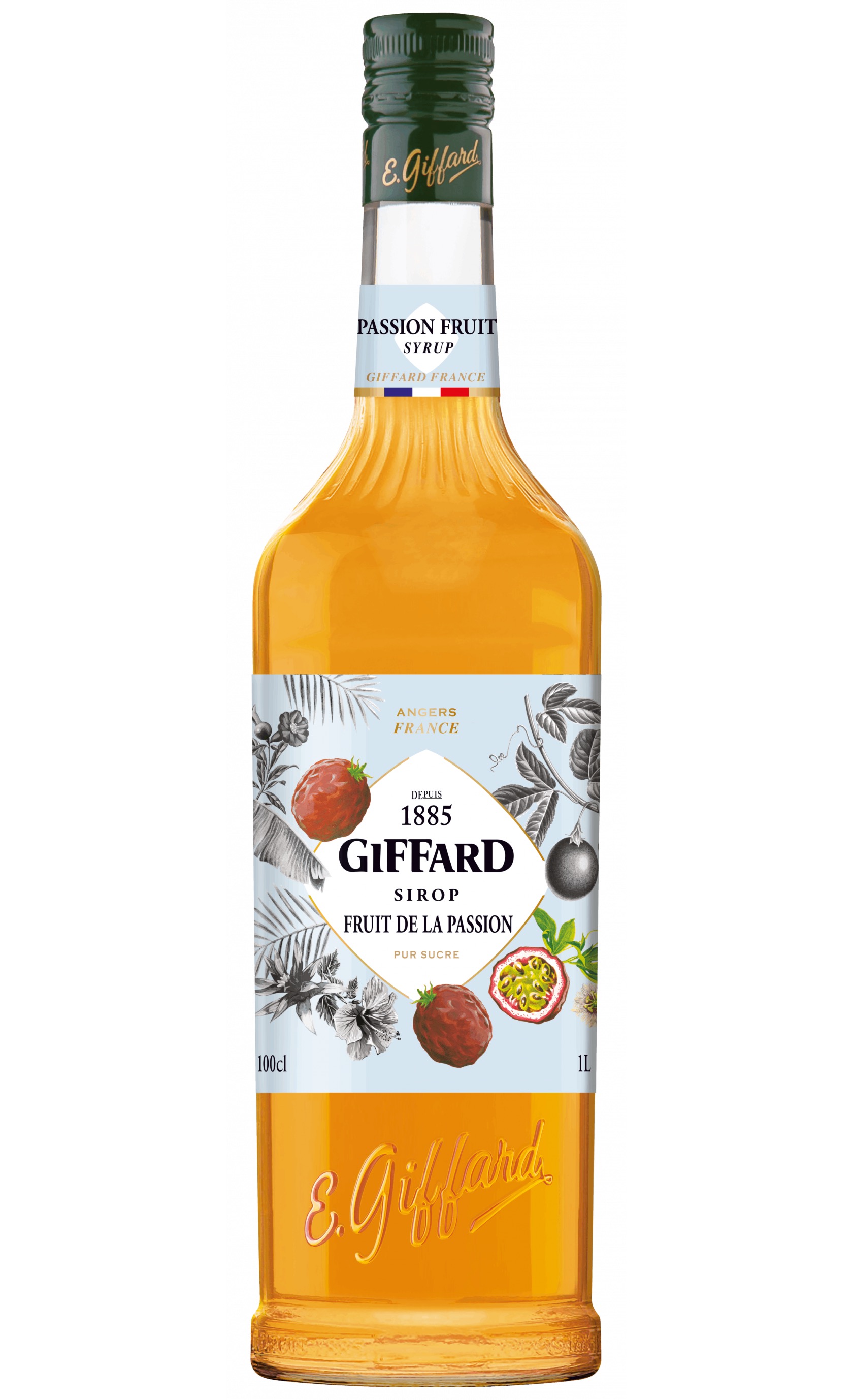 Limonadesiroop Passievrucht van Giffard
€6.50
passievrucht siroop gemaakt van een natuurlijke suiker siroop met geconcentreerd passievruchtsap, en natuurlijke aroma's van passievrucht.
Inhoud van de fles 35cl
Deze siroop bevat geen conserveermiddel en moet dus na opening in de koekast bewaard worden.
van herkomst Frankrijk
giffard.com
Ingredients
Sugar, water, concentrated passion fruit juice, acidifier: citric acid, natural flavouring, apple extract, stabilizer : E445.
Nutrition information
Pour 100 ml : Energie : 295 kcal / 1253 kJ - Fats : 0 g - Saturated fatty acids : 0 g - Carbohydrates : 72 g - Sugars : 72 g - Proteins : 0 g - Salt : 0 g .
Additional information
Equivalence in passion fruit juice used: 12% minimum.
Useful information
Store in a dry, clean and cool place (maximum 25°C)
TASTING ADVICE
Dilute with water or sparkling water.

In cocktails, mocktails, lemonade, fizzy drinks, smoothies.