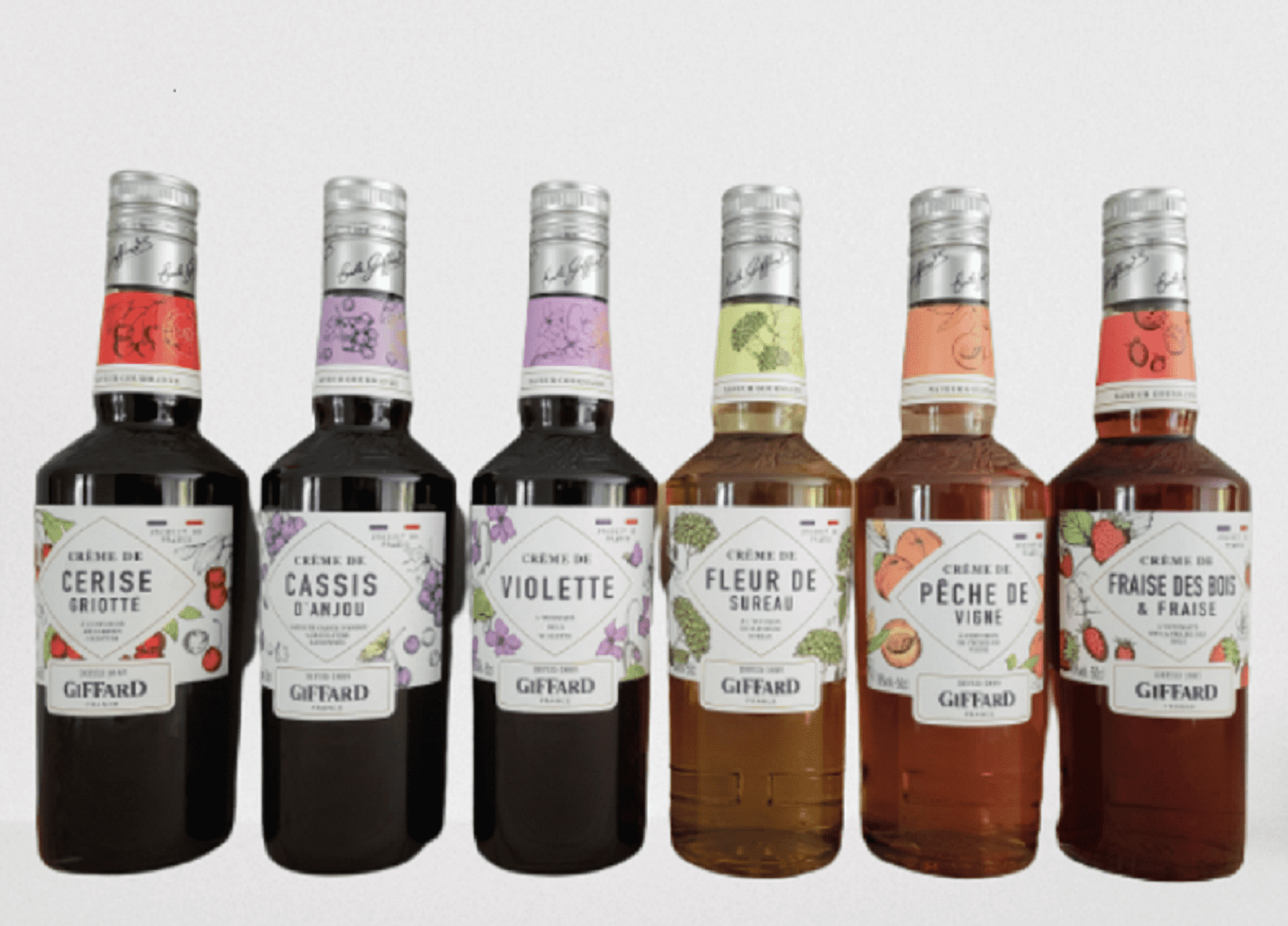 Aanbieding Crème de Fruits van Giffard
€10.00
On the rocks, in de witte wijn of in bubbels. De fruitige crème de fruits van Giffard.

In de smaken:
Crème de Cerise Griotte - kers (griotten)
Crème de Cassis
Crème de Fraise des bois (bosaardbeien)
Crème de Violette (viooltjes)
Crème de Peche de Vigne (wilde perzik)
Crème de Fleur de Sureau (vlierbloesem)

Vermeld bij bestelling in de omschrijving welke smaak u bestelt.

Producent: Giffard - Angers
Inhoud fles: 500ml

Bevat 16% alcohol.
Nog geen 18? Nog even wachten!